ITConnect has collaborated extensively with Microsoft to provide organizations with improved access to Microsoft Cloud services. Our cloud experts can help you optimize the Microsoft technologies deployed in your organization and enjoy a hassle-free cloud experience with easy migration and continued optimization.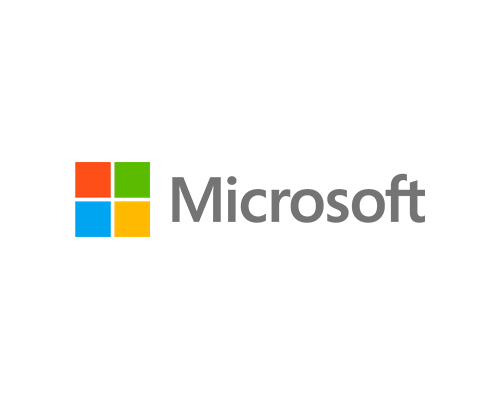 Microsoft Azure can be an invaluable resource to organizations looking for robust cloud solutions. However, managing this platform can be a challenge for businesses that do not have the luxury to hire an in-house team of cloud experts familiar with Microsoft Azure.
ITConnect offers an easy solution. Our seasoned professionals can help you tap into the widespread features of this cloud solution and enable secure cloud operations.
Our Microsoft-certified engineers can help you
Our customized solutions can help you derive more value from Microsoft Azure and ensure cost-efficiency to generate more ROI.
We can detect and mitigate risks that compromise the performance of your cloud platform and lead to network downtime. Our fast response times and proactive risk mitigation strategies can ensure that your work carries on smoothly.
Our cloud management services encompass the virtualization solutions offered by Microsoft Hyper-V. Working with ITConnect can empower your organization by enabling instant access to a wide range of expertise that can be pivotal for managing this platform.
Working with us can help you optimize the following aspects of Microsoft Virtualization
Opting for this virtualization solution allows you to cut down on physical infrastructure and provide cost-saving opportunities. We can help you transition toward virtualization and consolidate your workload to reduce the cost of maintaining physical infrastructure.
Our cloud managed services include 24x7 monitoring and customer support. Our vigilant approach can ensure the timely resolution of problems threatening to compromise the performance of your virtual machines (VMs).
Utilizing a private cloud solution can ensure organization-wide compliance with security protocols. As part of our efforts to mitigate risks to your critical data, we also offer options such as VM replication that can help you recover data in the event of a disaster.
Cloud-based apps such as Office 365 offer a host of benefits such as secure remote access, improved transparency, better collaboration, and more.
Utilizing cloud managed services can amplify these benefits and help your business extract more value from this tool.
Here's what we can help you with
Our Microsoft-certified professionals can examine your business requirements and assist you in choosing a suitable plan that complements your current needs. We can also help you purchase the app or a license – whichever you require. As your business grows, our team can re-evaluate the features offered under your current plan and help you scale up accordingly.
If you need help troubleshooting Office 365, then our customer support team can help you. We believe in providing value-driven solutions that resolve the problem, prevent reoccurrences, and allow you to make the most of your investment.
An inefficient migration process can cause you to lose critical data. Our team of experts can prevent this from happening by ensuring smooth migration and onboarding for a 365 solution of your choice.
Microsoft Dynamics 365 Management
Microsoft Dynamics 365 offers easy scalability to match your present business needs, enables relationship building with customers, and promotes better collaboration among your sales executives. It lets you apply intelligence techniques to your data to deliver unique insights that can transform organizational strategies.
Of course, understanding how Microsoft Dynamics 365 works can be a challenge. ITConnect can help you out here. Our team of experts can help you make the most of this offering and provide you with critical data that drive business decisions.
Here's what we can help you with
We can help you integrate Dynamics 365 with other Microsoft apps such as Microsoft Word, SharePoint, and Excel. This can help you derive faster results and increase operational efficiency.
We specialize in a variety of cloud solutions offered by Microsoft. From Azure and Office 365 to Dynamics 365, utilizing our services can help you streamline these applications and cloud solutions using a single service provider.
Our Microsoft-certified professionals can help you find the Microsoft Dynamics Solution that's perfectly tailored to your needs.
We can evaluate your existing requirements and design the application. Once we have your approval, our specialists will proceed to build a customized Dynamic 365 environment. This will be followed by configuring your systems, conducting tests, and carrying out end-user training and testing. ITConnect will then provide continued support and help you optimize your Dynamic 365 solutions to match the changing needs of your business.
Ready to start the conversation?
We're experts on your side, doing what it takes to get the job done right — from the first consultation to your daily operations.
Who we are
ITCONNECT TECHNOLOGIES - FZCO incorporated in the heart of Middle East IT Hub, Dubai, in 2016 provides end-to-end Managed IT services and solutions, be it to support your Cloud Infrastructure or Patching your Network.
ITCONNECT is a staunch advocate of Open Source. Promoting, supporting and educating the use of Open Source Technologies and Products in the UAE region is one of the founding aims of the company.
Other Services